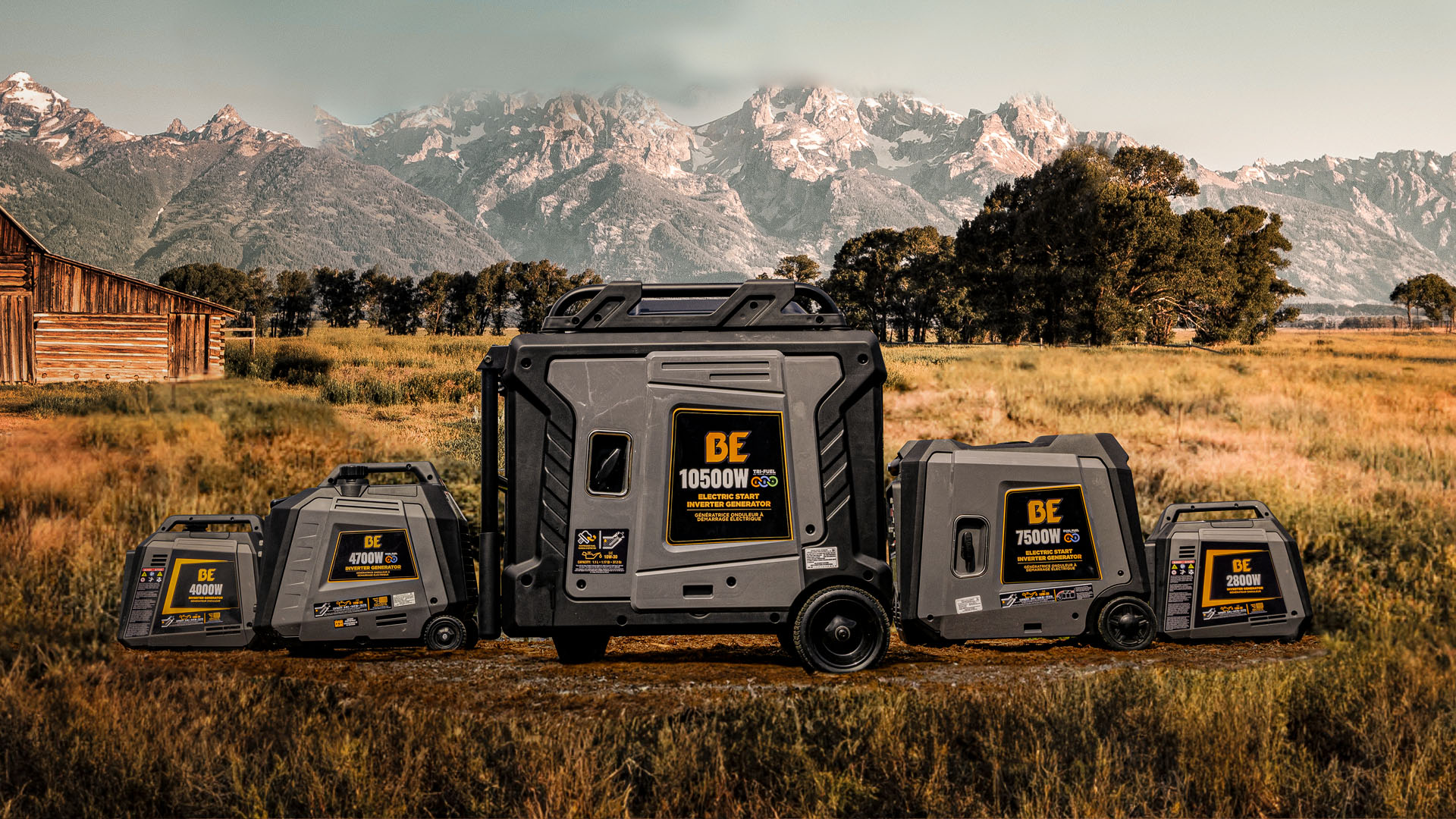 INverter generators
CLEAN AND RELIABLE ENERGY
LEARN MORE
portable generators
RELIABLE, RUGGED, and POWERFUL
LEARN MORE
PORTABLE GENERATORS AND INVERTERS
ONE GENERATOR FOR ALL YOUR POWER NEEDS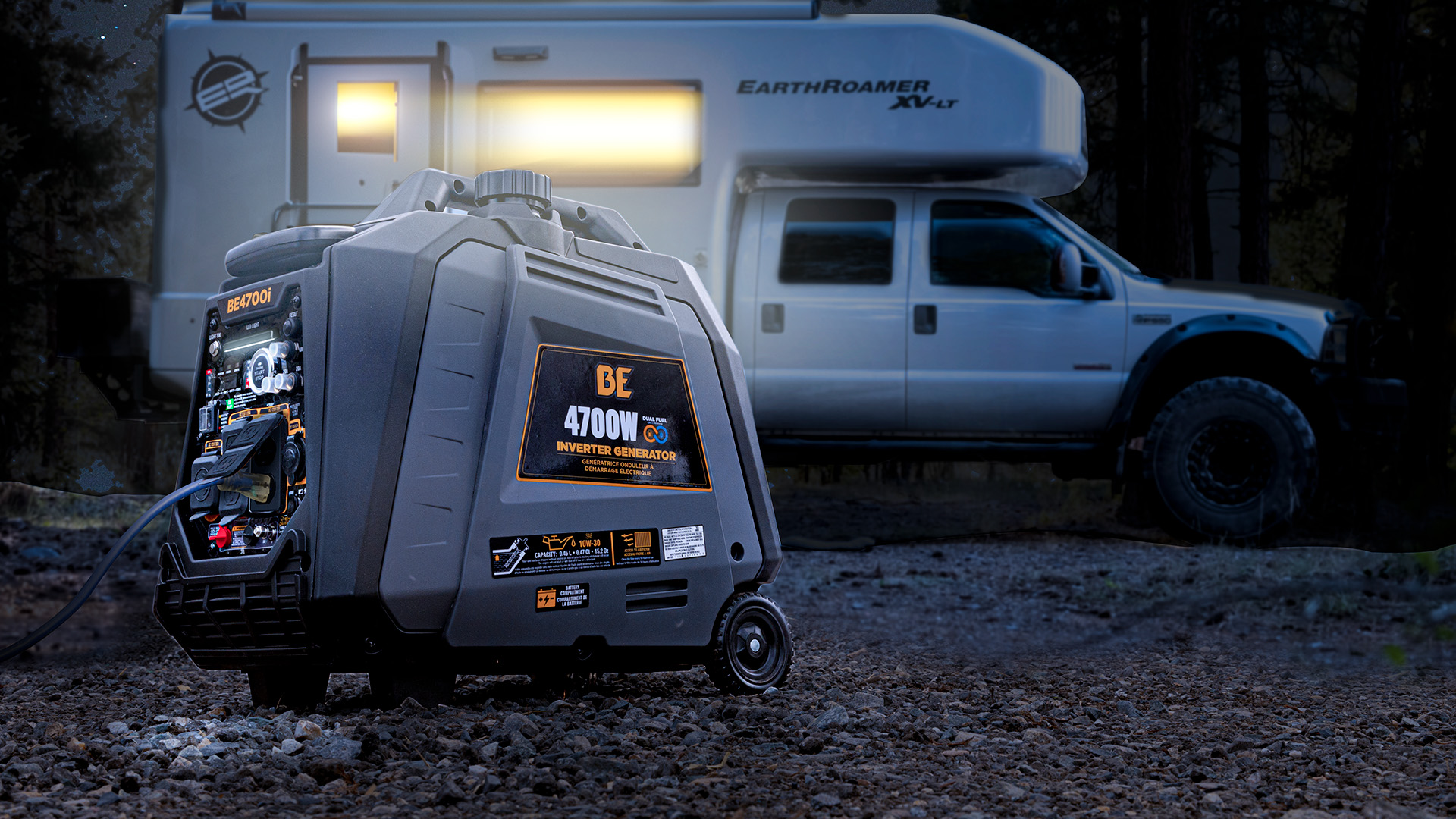 Any of these portable inverter generators are a great investment, they are reliable units with steady power technology that provides safe, clean power for all your tools and sensitive electronics.
The fully enclosed case reduces noise, making it a great choice for those who want to have power with a quiet design. You can be prepared for an emergency, camping, work sites, and much more while not greatly impacting the surrounding environment with a noisy machine
Our portable generators provide reliable and dependable power. These generators have the strength to keep your home essentials and kitchen appliances powered for a long period of time, making them a great choice for larger homes or businesses.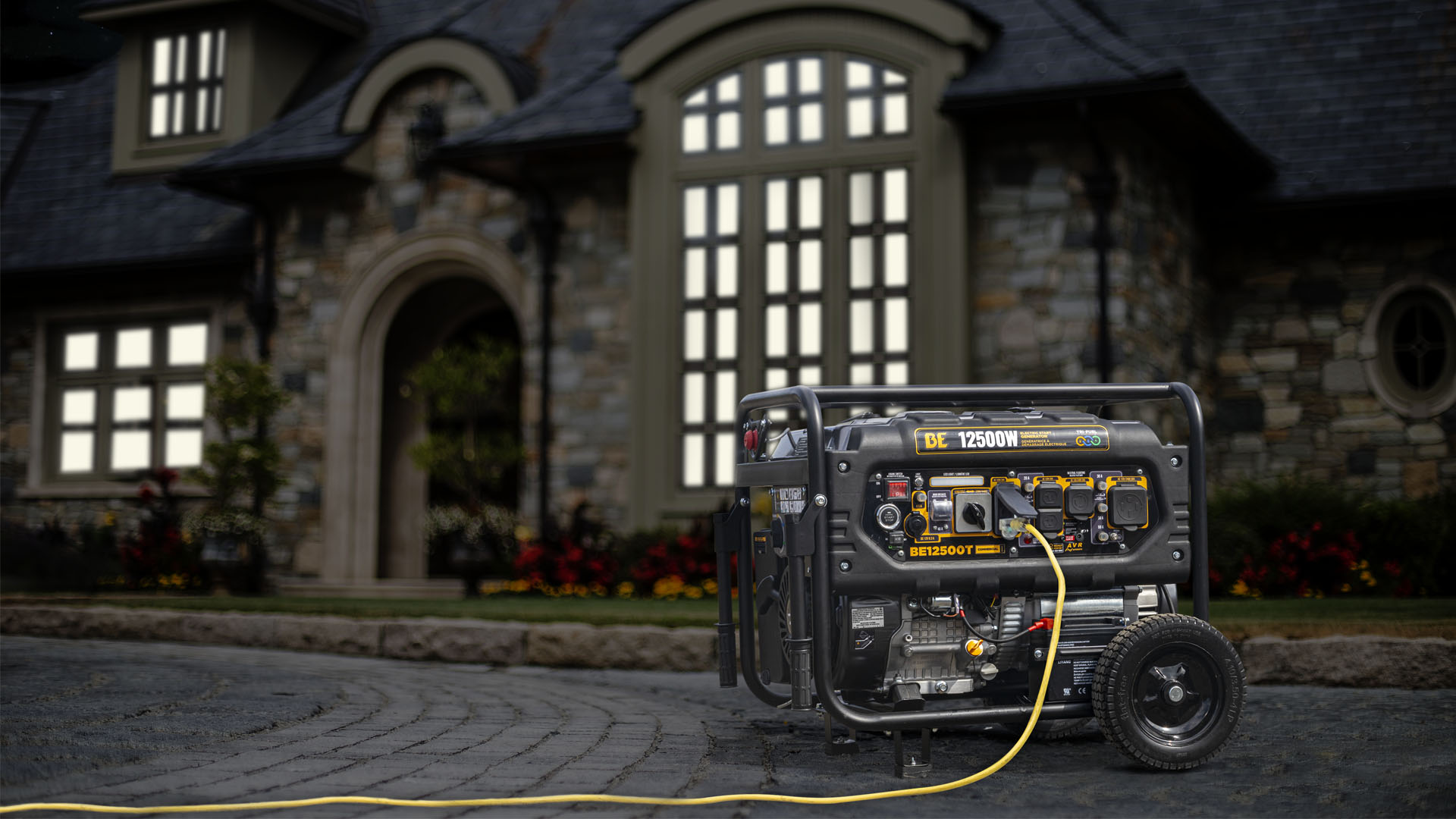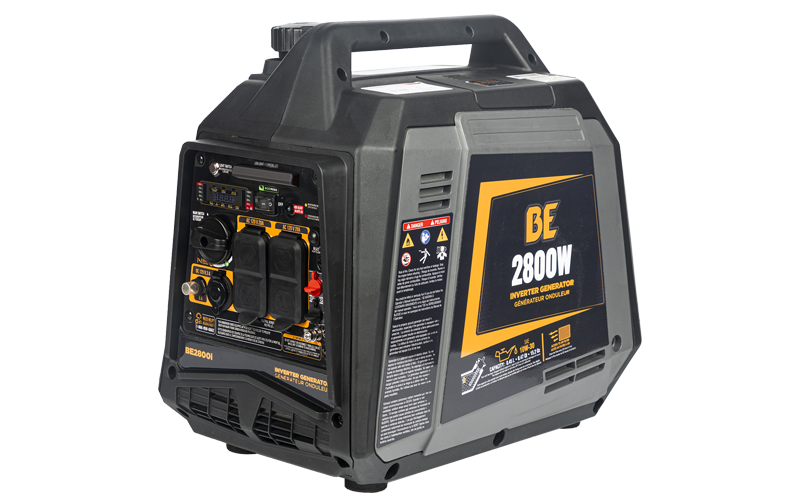 BE2800i
2,800 Peak Watts |  145CC Engine
Details
2,800 Peak Watts
2,500 Running Watts
145 CC Engine
63 (Dba)
Total Amps: 20A
120V
3.6L Gas Tank Capacity
Recoil Start
Low Oil Shutdown
Sub-Zero Start Technology
Automatic CO Detector
ETL and CARB Approved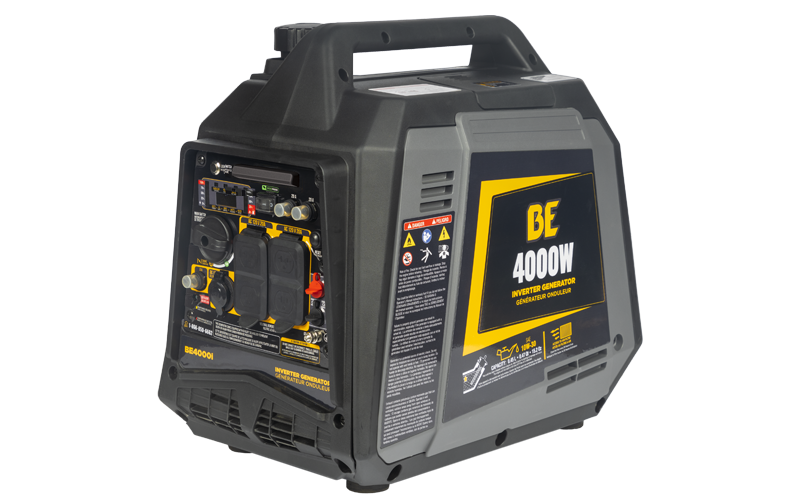 BE4000i
4,000 Peak Watts  |  145CC Engine
Details
4,000 Peak Watts
3,200 Running Watts
145 CC Engine
63 (Dba)
Total Amps: 26.7A
120V
3.6L Gas Tank Capacity
Recoil Start
Low Oil Shutdown
Sub-Zero Start Technology
Automatic CO Detector
ETL and CARB Approved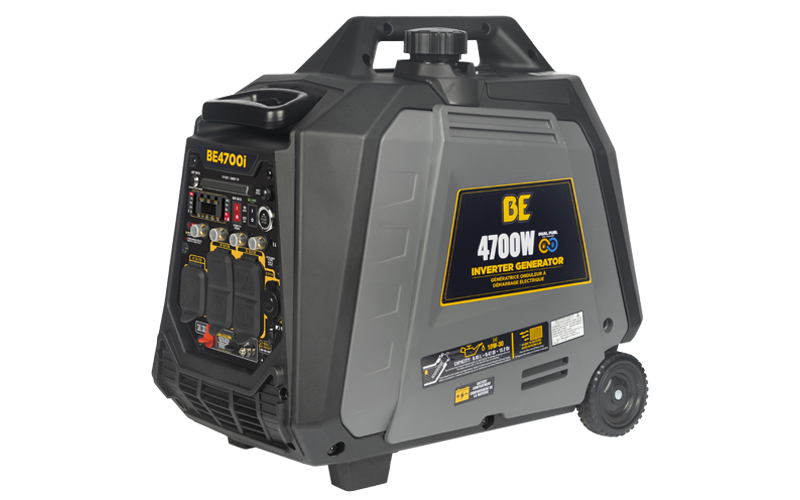 BE4700iD (DUAL-FUEL)
4,700 Peak Watts  |  160CC Engine
Details
4,700 Peak Watts
3,800 Running Watts
160 CC Engine
63 (Dba)
Total Amps: 30A
120V
6L Gas Tank Capacity
Recoil and Electric Start
Low Oil Shutdown
Sub-Zero Start Technology
Automatic CO Detector
ETL and CARB Approved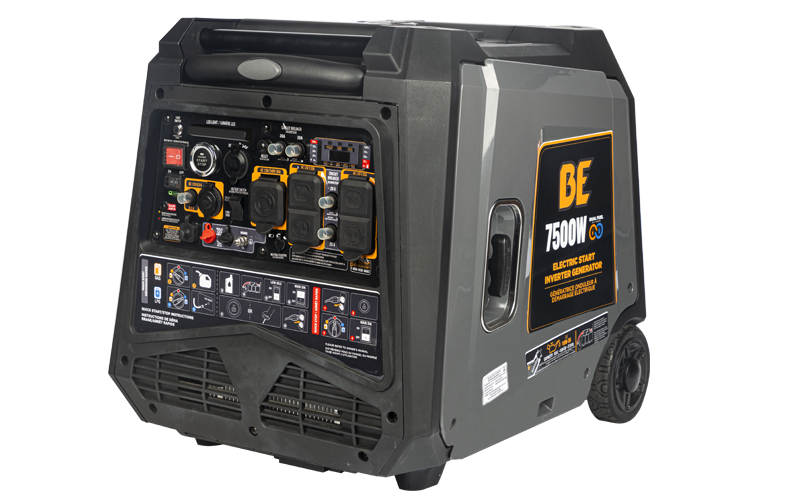 BE7500iD (DUAL-FUEL)
7,500 Peak Watts  |  312CC Engine
Details
7,500 Peak Watts
6,000 Running Watts
312 CC Engine
64 (Dba)
Total Amps: 25A
120V / 240V (Dual Voltage)
12.5L Gas Tank Capacity
Dual-Fuel (Gas – LPG)
Recoil and Electric Start
Low Oil Shutdown
Sub-Zero Start Technology
Automatic CO Detector
ETL and CARB Approved
BE10500iT (TRI-FUEL)
10,500 Peak Watts  |  458CC Engine
Details
10,500 Peak Watts
8,500 Running Watts
458 CC Engine
64 (Dba)
Total Amps: 35.4A
120V / 240V (Dual Voltage)
26L Gas Tank Capacity
Tri-Fuel (Gas – LPG – NG)
Recoil and Electric Start
Low Oil Shutdown
Sub-Zero Start Technology
Automatic CO Detector
ETL and CARB Approved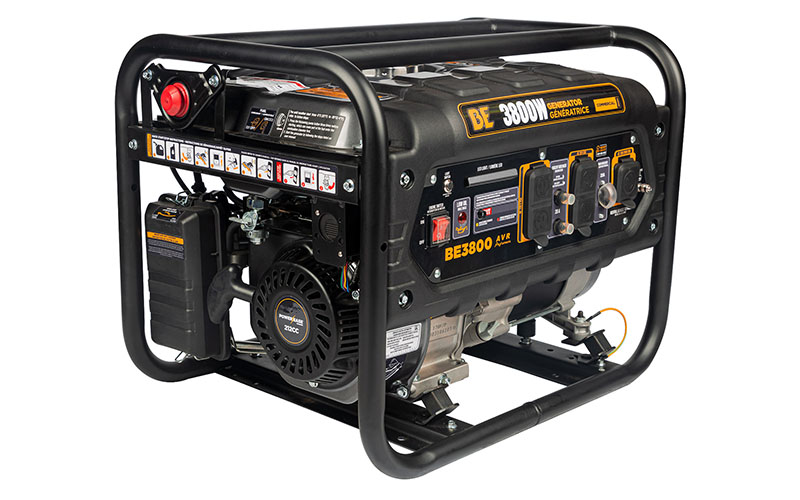 BE3800
3,800 Peak Watts  |  212CC Engine
Details
3,800 Peak Watts
3,000 Running Watts
212 CC Engine
71 (Dba)
Total Amps: 25A
120V
15L Gas Tank Capacity
Recoil Start
Low Oil Shutdown
Sub-Zero Start Technology
Automatic CO Detector
ETL and CARB Approved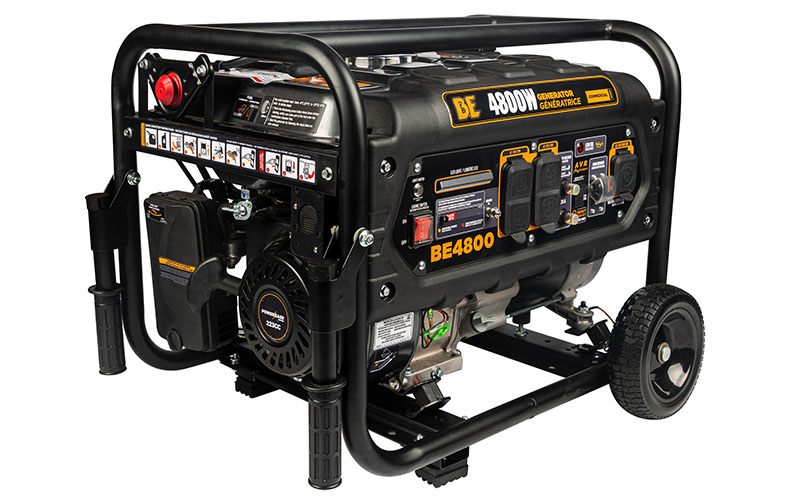 BE4800
4,800 Peak Watts  |  223CC Engine
Details
4,800 Peak Watts
3,800 Running Watts
223 CC Engine
70 (Dba)
Total Amps: 15.8A
120V / 240V (Dual Voltage)
15L Gas Tank Capacity
Recoil Start
Low Oil Shutdown
Sub-Zero Start Technology
Automatic CO Detector
ETL and CARB Approved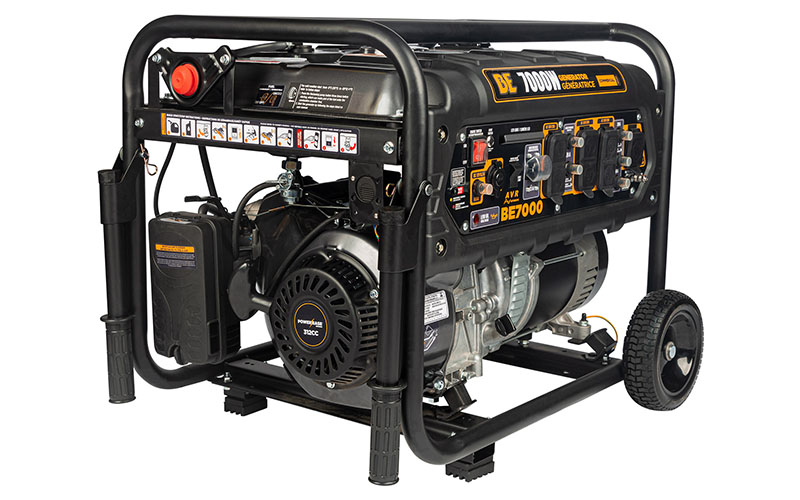 BE7000
7,000 Peak Watts  |  312CC Engine
Details
7,000 Peak Watts
5,500 Running Watts
312 CC Engine
68 (Dba)
Total Amps: 23A
120V / 240V (Dual Voltage)
20L Gas Tank Capacity
Recoil Start
Low Oil Shutdown
Sub-Zero Start Technology
Automatic CO Detector
ETL and CARB Approved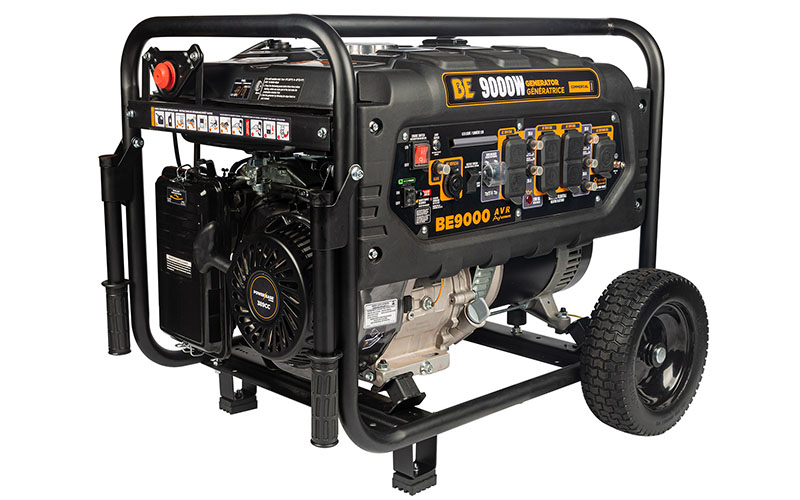 BE9000
9,000 Peak Watts  |  389CC Engine
Details
9,000 Peak Watts
6,300 Running Watts
389 CC Engine
67 (Dba)
Total Amps: 27.1A
120V / 240V (Dual Voltage)
25L Gas Tank Capacity
Recoil Start
Low Oil Shutdown
Sub-Zero Start Technology
Automatic CO Detector
ETL and CARB Approved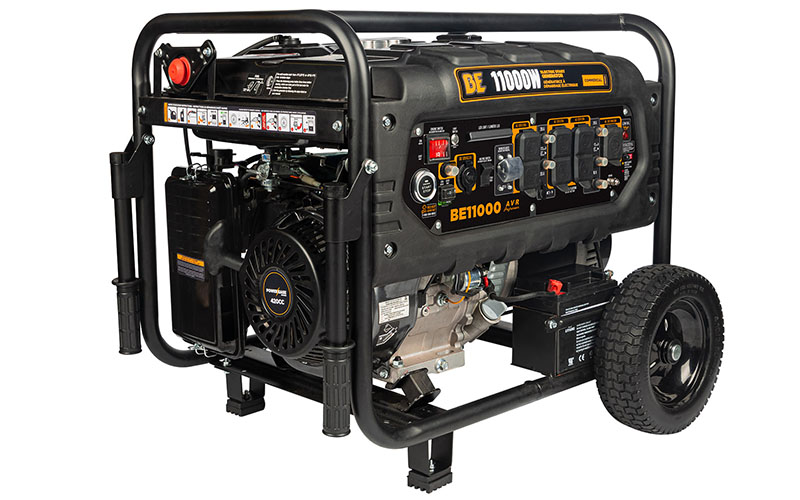 BE11000
11,000 Peak Watts  |  420CC Engine
Details
11,000 Peak Watts
7,200 Running Watts
420 CC Engine
73 (Dba)
Total Amps: 31.3A
120V / 240V (Dual Voltage)
25L Gas Tank Capacity
Recoil and Electric Start
Low Oil Shutdown
Sub-Zero Start Technology
Automatic CO Detector
ETL and CARB Approved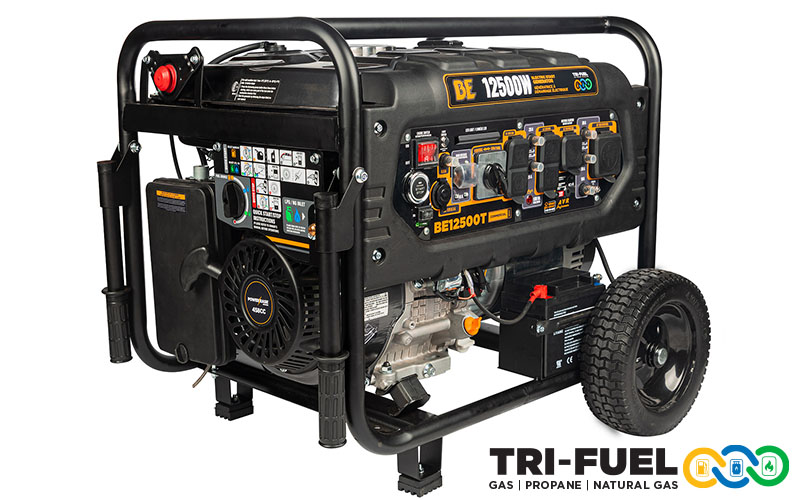 BE12500T (TRI-FUEL)
12,500 Peak Watts  |  458CC Engine
Details
12,500 Peak Watts
9,000 Running Watts
458 CC Engine
73 (Dba)
Total Amps: 39.6A
120V / 240V (Dual Voltage)
25L Gas Tank Capacity
Tri-Fuel (Gas – LPG – NG)
Recoil and Electric Start
Low Oil Shutdown
Sub-Zero Start Technology
Automatic CO Detector
ETL and CARB Approved